Steven Branfman
founded The Potters Shop & School in 1977 and has been the Director since its inception. He studied at Cortland State University with John Jessiman and Rhode Island School Of Design with Norm Schulman and Jun Kaneko where he discovered Raku. After completing his formal studies, Steven worked in stoneware and porcelain creating functional as well as decorative vessels, and Raku. In 1982 he abandoned stoneware and porcelain and has been focused and dedicated to Raku since.
Steven is the author of many articles on clay and the potters art, and four books, his most recent being Mastering Raku; Making Ware-Glazes- Building Kilns-Firing published in 2009 by Lark books.
Please peruse the tabs above and get to know this creative, expressive and prolific clay artist.
Click on the image below to view a video portrait of the artist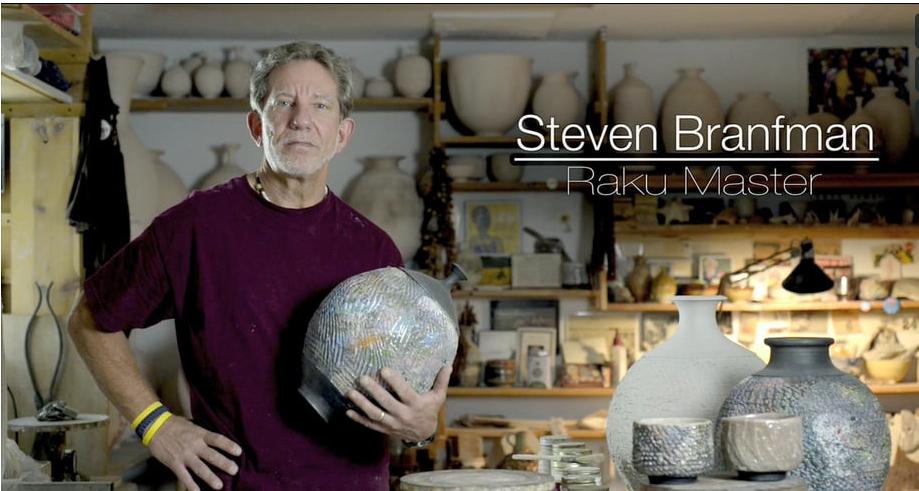 Steven Branfman Raku firing one of his large vessels
Click on the image below to view an intimate, 30 minute TV interview of the artist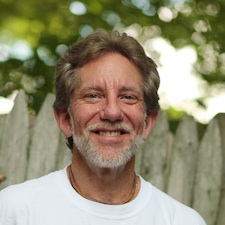 Steven Branfman, Founder and Director
Meet The Potter:
Years in clay: A lot! I started in college in 1971. You count the years!
Why clay?: Tactile and organic nature of the material.
Where did I learn: Cortland State University with my first mentor John Jessiman with whom I am dear friends. Rhode Island School Of Design with Norm Schulman and Jun Kaneko.
Favorite part of clay: Throwing.
Least favorite: Glazing.
When I'm not in the studio: Are you kidding? teaching, writing, travel, workshops, cycling, family,,,,,,,,,
What has clay taught me: Humility.
Goal as a potter for yourself and for your work: For me-to live a life of hands on creativity. For my work-constant growth, development, sophistication. To understand and express beauty and to speak through the language of clay.
Favorite styles or techniques: Ummm.....raku?
Favorite potters and why:
Warren Mackenzie-humble, natural, unassuming.

Robin Hopper-a man of the earth devoted to humanity and kindness.

Val Cushing-passion, humanity, spirit.

Ah Leon-precise, realistic, abstract.

Peter Voulkos-strength, power, surface.

Don Reitz-personality, volume.

Lucie Rie-grace, elegance, comfort.

Margurite Wildenhain-control, imagry.

Favorite clay quote:

It is both the exercise of making clay things-handling and firing them, as well as the intimacy of touching, living with, and using them which drive me to make more. Jared Branfman