Fundraiser for Ukraine Needham Open Studios (NOS)
UPDATE 5/20/22
Bravo and THANK YOU!!
The Needham Open Studios fundraiser for The Ukrainian Emergency Art Fund has wrapped up, and we are so pleased to announce that we raised close to $4,500.00. When we started this project to help support artists who have stayed in Ukraine during the war, we never imagined we would receive so much generous support from so many people. To the 40 Needham artists who donated their beautiful work, this is because of you! And to the 120 people who generously purchased tickets to our drawing or bought donated art through our silent auction, this is because of you! These funds will help Ukrainian artists manage through this difficult time, and we can't thank you enough! If you know of anyone who would like to make a late donation, we are accepting through the end of May - you may use the Venmo account below or checks made out to Vera with "Fundraiser" in the memo.
We hope you also had the opportunity to visit many of the artist's studios this past weekend and to see all the creativity around town. We are grateful for your interest and support and hope to connect again at the Gorse Mill Studios Holiday Show in December.
Again, many thanks to all
Vera, Cindy, and Jayne, the Potters Shop
- - - - - - - - - - - - - - - - - - - - - - -
Needham Open Studios will be hosting a fundraiser for Ukraine, which will include a drawing and silent auction of donated works by local artists.
All proceeds will be donated to the UKRAINIAN EMERGENCY ART FUND (https://ueaf.moca.org.ua), whose mission is to ensure the continuity and development of the Ukrainian cultural process during the war. This includes providing support for artists who have remained in Ukraine and urgently need support to ensure a basic standard of living and security.
The catalog of items for the drawing and list of silent auction items is available below.
All donated items will be on display in the Gorse Mill Studios Lobby (31 Thorpe St, Needham, MA) May 4- 15th, 2022.
Weekday Hours:
Monday 12-7 PM
Tuesday 11 AM-7 PM
Wednesday 9 AM-5 PM
Thursday 12-6 PM
Friday 11 AM-5 PM
Weekend Hours:
Saturday, May 7 1-4 PM
Sunday , May 8 Closed
Saturday, May 14 11AM- 4 PM
Sunday, May 15 11AM-4 PM
TICKETS for the DRAWING:
Ticket prices: $10 each or 3 for $25
Ticket sales: tickets can be purchased in person or on-line.
IN PERSON: Cash and Checks accepted. Please make check out to: Vera Wolowodiuk, and in the memo line write "Fundraiser for Ukraine"
May 7: in the Gorse Mill Studios parking lot
May 14 & 15: In the Lobby at Gorse Mill Studios
Weekdays May 4-13: In the Potter's Shop (Lower Level-

Gorse Mill Studios
ON-LINE - Venmo
Accepting Venmo through May 15, 3 pm
@Vera- Wolowodiuk
(If needed: last 4 digits of phone number is 5741)
In the "What's it for" field, please enter your name, email, phone number, and instructions on how to distribute your tickets (example 2 tickets to item #2, 1 ticket to item #9).
Questions: e- mail Vera at veraw214@gmail.com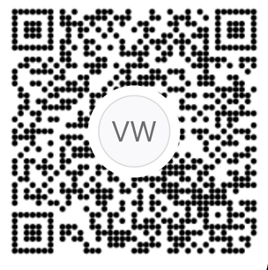 DRAWING will be on May 15 at 4 pm. Winners not in attendance will be notified on May 16. Pieces can be picked up at Gorse Mill Studios during studio hours
SILENT AUCTION: In person bids only.
Questions: e- mail Vera at veraw214@gmail.com