Debbie Winnick, Raku Fring Workshop Leader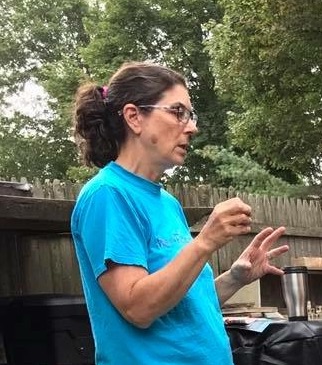 Debbie Winnick began working in clay as a student at Skidmore College in the 1970's. She was immediately in love with the medium and has been "at it" ever since. Debbie joined The Potters Shop as a student in 1985, started teaching kids and adult classes after the move to Needham in 1989, and continues today as the studio Raku Workshop leader.
Debbie's work is mostly low-fire and non-functional; Raku and sawdust fired…except when it's not. She also makes mugs, bowls, vases, pitchers, and plates. Her newest functional work are platters that are first thrown on the wheel and then altered by stretching. These are influenced by the sea and especially oyster shells.
Debbie's work is available through the Potters Shop Gallery and Mallard Road Pottery at dswinnick@comcast.net
Debbie is a long time member of our studio family.